recording & production
---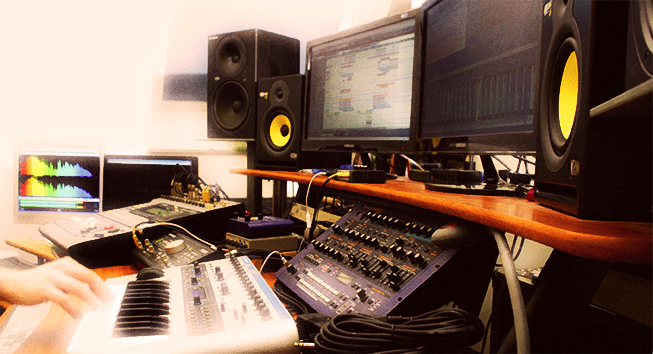 Vocals from a to z: Do you want to record your vocals professionally? We take on the recording, which is the first step to insert your voice perfectly into your song. If necessary, we correct timing and pitching in order to optimize the result. Later in the mixing we compress and effect the vocals to obtain the necessary presence and assertiveness.
Production of playbacks: Do you want to perform or sing a song live, but you neither play an instrument nor have a band? No problem! We are happy to produce you an entire playback to your liking.
Songs for special occasions: Are you looking for a special gift for someone special? With a personal song for a birthday, wedding anniversary or other special occasions you certainly make the recipient a great pleasure!
DJ intros: Are you a DJ and are in need of an impressive intro for your set? We develop with you a promising mix of sounds and effects that will make the crowd recognize you.
Jingles and commercials: Do you need radio advertising or anything similar for your company or business? We produce officials or commercial jingles with high recognition value.
Sounds for digital media (video, website, app): If you are looking for a musical background for your website, app, or other digital content, we are the right partner. We produce the perfect sound for you.
Audiobook and readings: Do you want to realize a voice recording or an audiobook? With equipment specially geared towards speech frequencies we are able to fulfill this wish.